Hello everyone! Here again to bring you the latest news on Kaori Oda.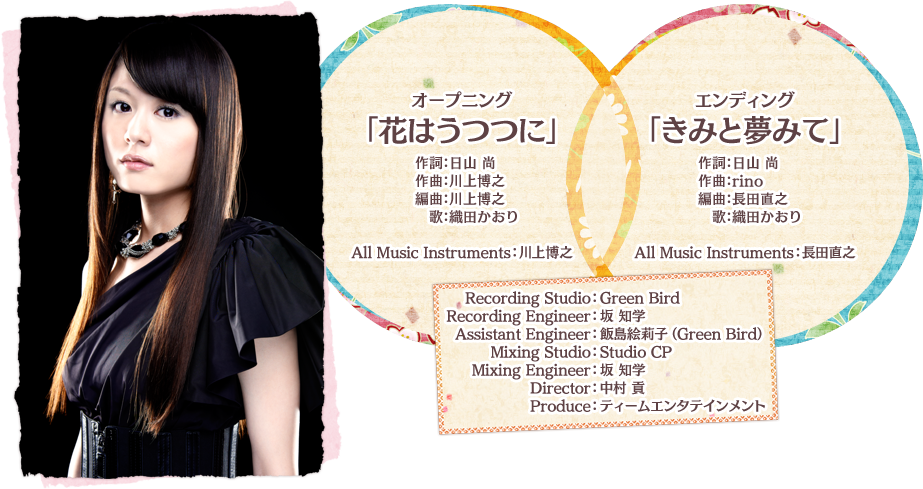 source: 「忍び、恋うつつ」 Official Website
KAORI will be singing for the OP theme and ED theme of the upcoming PSP Game 「忍び、恋うつつ」 (lit.
Shinobi Kousutsu
). This otome game is slated to be released on 2014 hence, will not be tied to Kaori's upcoming single to be released this 11/27.
Well, I've never heard of the tied songs to be released first before the game.
There are still no further announcements with regards to Kaori's upcoming single. I hope it will be tied to a good game project.
For more information with regards to the game, please visit the official website
HERE
.
Really, it's already PS Vita's age yet they continue to make PSP games.
---

Yesterday, SpaceCraft Produce's MUSIC ENERGY 2013 event ended. She performed together with other Yuki Kajiura vocalists namely WAKANA, KEIKO, HIKARU, ASUKA, and YUUKA.

Kaori performed 「Akatsuki no Butterfly」 and 「Shiro, Hirahito」. I wonder how those songs sounded on the live. Haha.